Cleveland, OH,
13
August
2014
|
08:00 AM
America/Chicago
Local Organization Helps Students Achieve Their Dreams
Guadalupe Rogel knows the meaning of determination and hard work. As a first generation Mexican American, she prepares to enter her first year of college at Columbia University in New York. With an unwavering determination and a little bit of help, Guadalupe is ready to make her mark.
If you ask Guadalupe, she will tell you ther future could have been very different if it were not for her experience with Esperanza's Hispanic Youth Leadership Program (HYLP). At 15, she and a friend joined HYLP after attending a meeting as 'an innocent way to pass the time'.
"Beyond the great academic opportunities they offer, including Saturday Academy and tutoring, HYLP has helped me believe in myself and aspire to dream big despite my humble upbringing," says Guadalupe. "Today, I find myself faced with many blessings, many of which could not have been possible without Esperanza and its programs. They have nurtured me since I began high school, introduced me to other great community organizations I am now a part of, and impacted my educational and personal aspirations."
Jesus Sanchez, Director of Programs at Esperanza, was an Esperanza scholarship recipient in 2000. Esperanza was able to help him earn a college degree and a Masters in Biology. Now, he is working and raising his family in the Cleveland area.
Esperanza was a life changing experience for Jesus. "It helped me afford the opportunity to go to college and get a higher education. Just going through the process at Esperanza, because it is targeted at Latinos, helped me be more aware and fit in as an individual as well as into the larger Ethnic group," he said.
Victor Ruiz, Executive Director of Esperanza is dedicated to the success of Hispanic youth in their educational pursuits. "I'm passionate about education and how education is a way out of poverty for people. This organization focuses on education and ensuring that inner city students have access to a quality education," says Ruiz.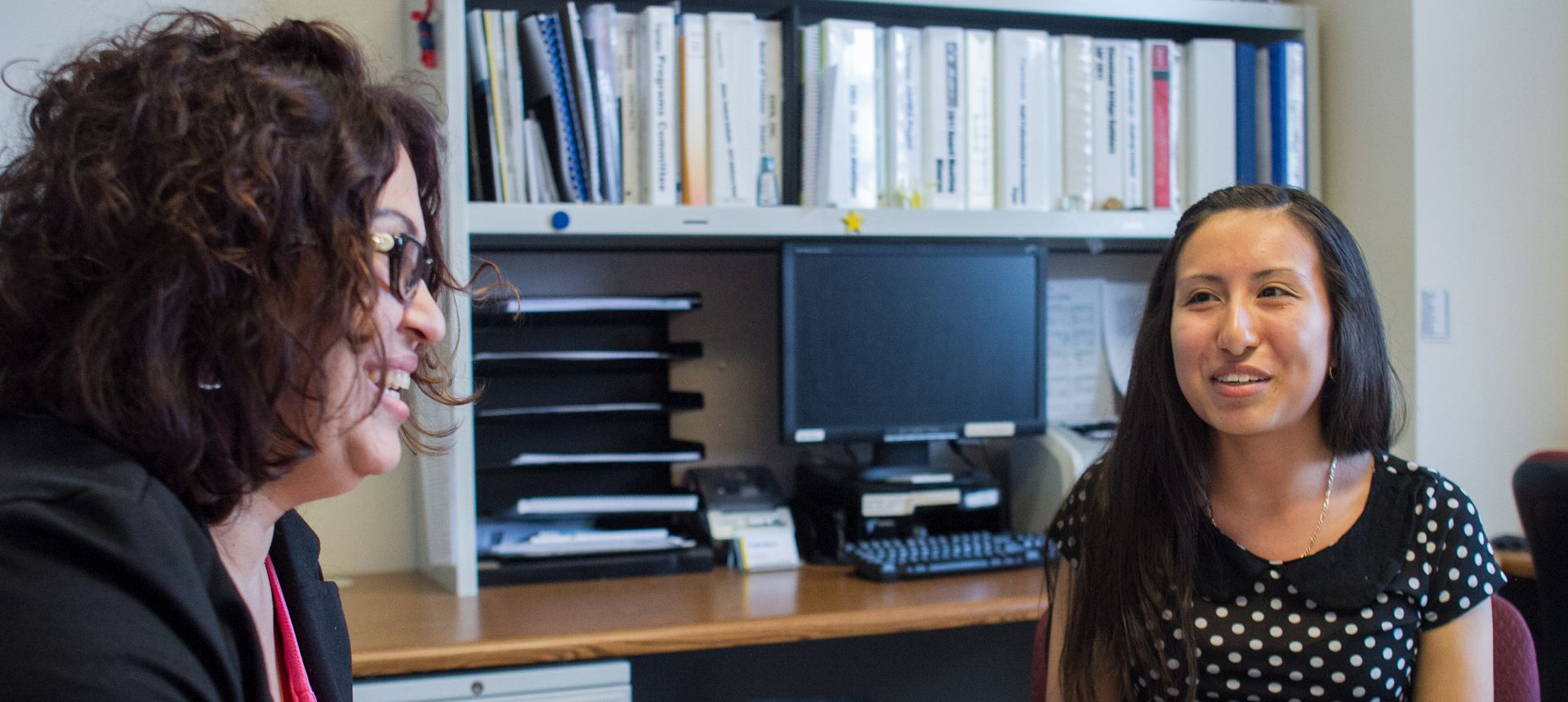 Guadalupe received several acceptance letters from Ivy League institutions, but ultimately decided to pursue a degree at Columbia. As the first to attend college and the oldest of four siblings, her family has inspired her to reach her education goals.
"My parents immigrated to the United States when they were very young, and consequently, didn't finish high school," she begins, "They came here with the desire to work and provide us with the opportunity to achieve the American Dream unattainable to them. I am committed to take full advantage of the opportunity they, like many other Hispanic families, sacrificed for."
After college, Guadalupe plans to pursue a career in the nonprofit sector; an inspiration from Esperanza. Guadalupe understands the lack of encouragement and incentives given to low income first generation students to follow their dreams. She hopes to use her experience and education to positively impact students' futures in underserved communities the way Esperanza has done for so many students.