Port Orange, Florida,
27
August
2014
|
08:00 AM
America/Chicago
Remembering Zachary by Helping Kids Play
On September 10, 2009 Zachary Siegfried was playing outside with his twin brother Kyle and friends. Suddenly, and without warning, Zachary had a fatal brain aneurysm at the young age of seven.
Baseball was a family affair for the Siegfried's. Zachary played first base for his local team, his twin brother played third base and their father Steve was the assistant coach. Zachary's signature smile was as much a fixture on the field as the number four on the back of his uniform.
Ball Parks 4 Him: Zachary's Legacy Helps Others
When Zachary passed away, the Siegfrieds searched for a way to help others while remembering their son and brother. The family felt the best way to deal with his loss was to find a way to help those less fortunate participate in the sports they love. This idea led the Siegfrieds to found Ball Parks 4 Him in October of 2010, giving them a way to redirect the energy they spent grieving their loss into making the dreams of others come true.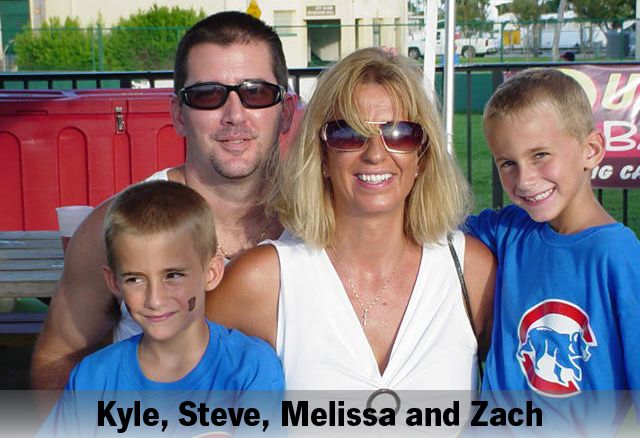 "We believe in children and wanted to do something to make a difference in their lives. Ball Parks 4 Him was created in Zachary's memory to help children with their sports financial needs," said Zachary's Mom, Melissa Siegfried.
The goal of this organization is simple: to offer financial assistance to children who want to play sports but may not have the money to do so. Remembering the joy and life sports gave their son, the Siegfrieds believe every child should have the opportunity to play sports no matter their ability to pay.
Slow Start – Lasting Impression
With a purpose, vision and goal, Ball Parks 4 Him began fundraising in 2010. The first fundraiser only resulted in just $100. Melissa was undeterred. When she received a call from a mother with a child in need, Melissa was determined to help.
In the first year, the organization helped 5 children with whatever they needed to get out on the field, including 9-year-old, Tyler, who was born with Amniotic Banding. His prosthetic leg and issues with his hand made it difficult for him to experience the thrill of playing many sports. But this is where Ball Parks 4 Him stepped in, helping Tyler's family contact sports medicine physicians who were able to design and build Tyler a "sports/running" leg prosthetic as well as a prosthetic baseball glove.
Now Tyler can play baseball with two hands instead of one and participate in deck hockey – a fitting tribute to Zachary's memory.
In 2014, Ball Parks 4 Him applied for, and won, a $25,000 State Farm Neighborhood Assist Grant. "We want to be able to help every child, and the grant will go a long way to reaching that goal."
Today, Ball Parks 4 Him receives more than 30 applications a month for assistance with sports needs and continues to pay tribute to Zachary while making a lasting impact on the lives of others.